American Red Cross Blood Drive
Sunday, August 11, 2019
10:00 a.m. to 2:30 p.m. in our Fellowship Hall
Please call the church office (402) 572-8392
or call 1-800-RED-CROSS (1-800-733-2767) or visit RedCrossBlood.org and enter: NWHillsChurch to schedule an appointment.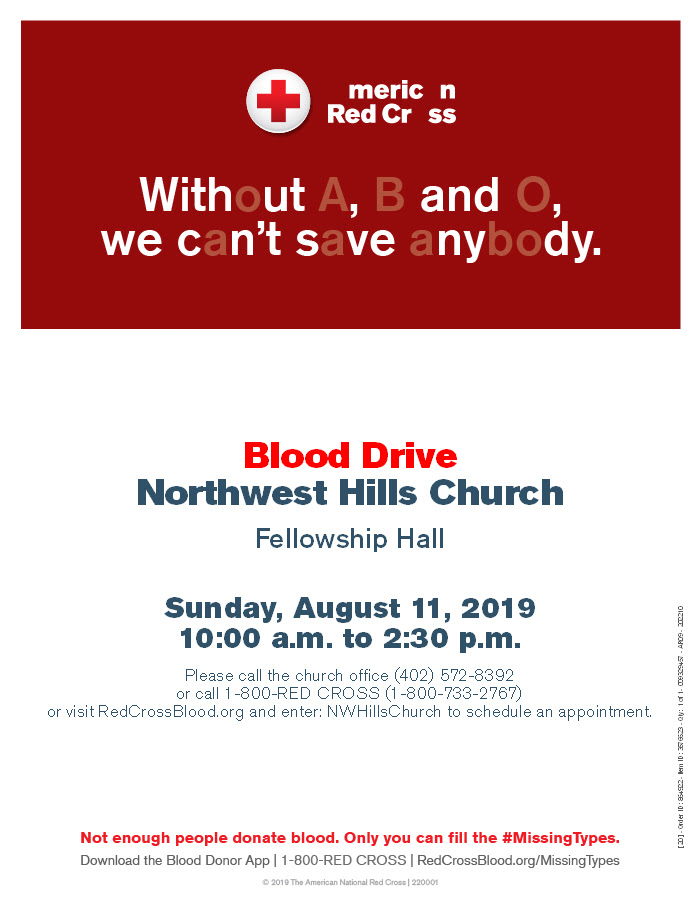 IMANI MILELE CHILDREN'S CHOIR
All the way from Uganda, Africa, the children of Imani Milele Children's Choir join us for a night of inspirational and exciting praise, worship and dance.
The choir uses uplifting and upbeat songs and unique African dances to give glory to God.
Join us Saturday, August 31 at 6:00 p.m. and share in this wonderful night. This is a FREE event. A free will offering will be taken.
Visit their website for more information: https://www.imanimilele.com/choir