FUN FRIDAY! MARDI GRAS STYLE!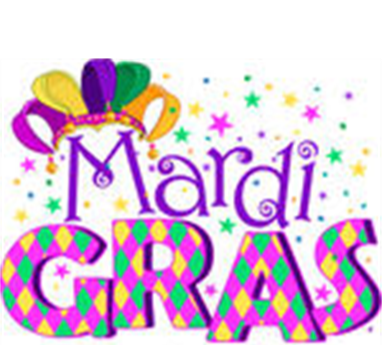 Friday, March 1
6:00 – 8:00 pm
Pancakes! Crafts! Games!
Come hungry and have lots of fun!
Call the church office at (402) 572-8392 with any questions.
SUNDAY FUN DAY
Sunday, March 17
Bring your favorite dish to share at an all-church Potluck following the worship service on Sunday, March 17. Since it will be St. Patrick's Day, everyone is encouraged to bring green foods, but any type of food will be eaten! Following the meal, the movie "The Princess Bride" will be shown in the sanctuary. Popcorn will be provided. It'll be fun for the whole family!