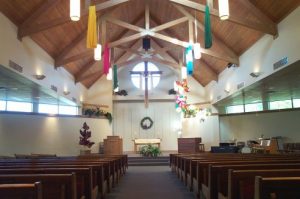 Central to our church are the opportunities for worship, prayer and praise. Our worship service is at 9:30 a.m., with Holy Communion celebrated on the first Sunday of each month. You are always welcome to worship with us. Our bulletins/programs are easy to follow and our guests are not expected to contribute to the offering. Come, praise the Lord with us, and bring family and friends!Please check the current newsletter for any occasional/seasonal changes to the worship schedule.
Sunday School for school-age children is held most Sundays.
Youth Bible Study is held every Sunday except the first Sunday of the month so any confirmed youth may take communion and enjoy the service with their families. Please see the newsletter for more information.
Nursery Care available for infants up to children age 5 years during worship service in room 115.
                                                                                                                     Christmas Eve services are celebrated at 5:00 p.m. and 11:00 p.m. each year.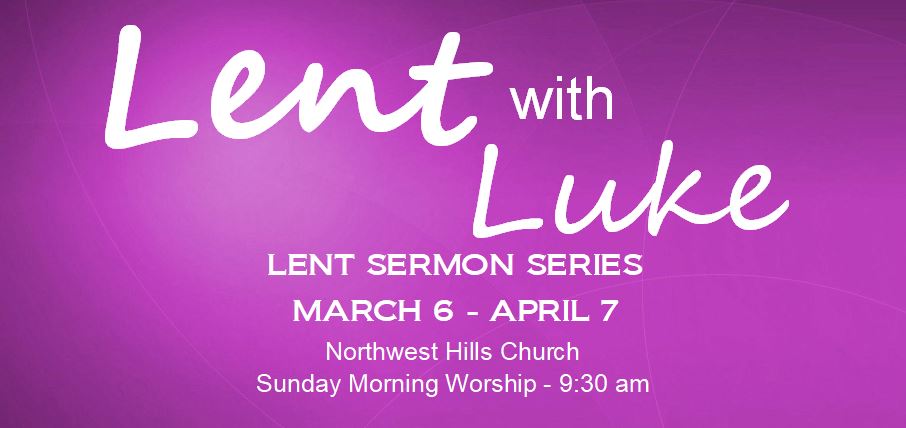 Join us as we journey to Jesus' Cross through Luke the Evangelist's eyes and words. In this series, we will hear teachings of Jesus recorded in the Gospel of Luke that will cause us to pause and reflect on what it means to be a follower of Jesus.
March 6 – Ash Wednesday: Luke 9:23-27: "Why I'm Giving Up Chocolate for Lent"
Ash Wednesday service at 7:00 pm
March 10 – Luke 4:1-13: "Trusting in the Face of Temptation"
March 17 – Luke 13:1-9: "Jesus Says the Hardest Things"
March 24 – Luke 14:1-11: "The Wedding Walk of Shame"
March 31 – Luke 14:25-35: "The Cost of Following Jesus"
April 7 – Luke 15:11-32: "The Father, the Son, and the Begrudging Brother"