SUNDAY SCHOOL IN THE PARK!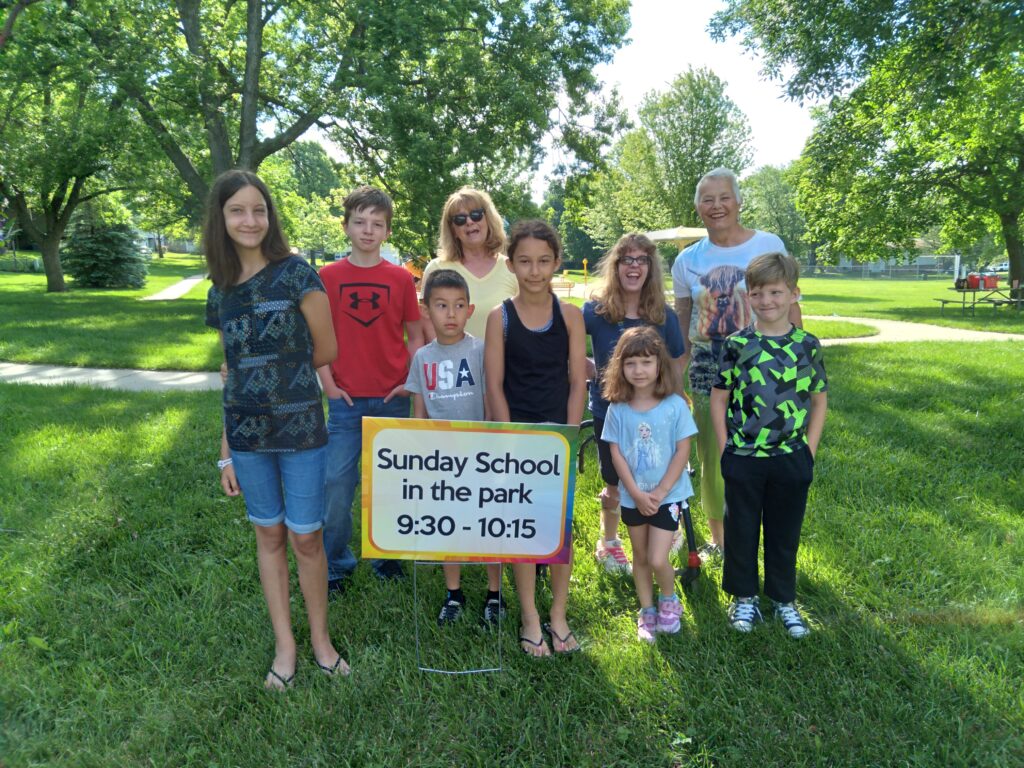 Children pre-kindergarten to 4th grade are welcome to join us on Sunday mornings from 9:30 to 10:15 AM for Sunday School in the park!
We meet at North Oaks Park (N. 93rd Street and Ellison Avenue).
Each week there will be a Bible story/lesson, craft, and a snack.
Join us…and bring a friend!